Calling all brides with iPhones!
Here at Turquoise we are very excited to announce the launch of the Conde Nast Brides wedding planner iPhone app sponsored exclusively by Turquoise!
The app covers all aspects of your wedding and acts as the perfect companion throughout the planning process! Once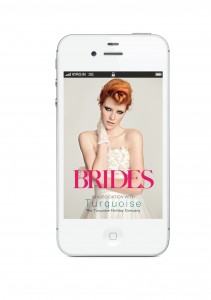 you have chosen your dress, shoes, and venue…turn to Turquoise the ultimate honeymoon specialists to plan your honeymoon too!
The App has a honeymoon finder where you can search both by destination and the time of year you will be travelling. Your favourites will be saved so you can re visit them at any time as well as having the option to share your ideas with friends. There is also a honeymoon quiz to test your knowledge of all things honeymoon and give you some top tips not to forget before you travel!
Make sure you also visit the Turquoise microsite, packed with information about our gorgeous destinations and our favourite honeymoon itineraries.
The app is FREE to download from the iTunes store http://itunes.apple.com/gb/app/brides-wedding-planner/id482617006?mt=8
We look forward to hearing from you soon!