Singapore is a melting pot of cuisines, with Chinese, Malay, Indonesian and Indian all featuring on menus across the city. Its celebrated hawker centres take street food to a whole new level. Hawker centres are an integral part of  Singapore's way of life.  Hawker Culture was recently inscribed on UNESCO's Representative List of Intangible Cultural Heritage of Humanity. While fine-dining establishments are home to plenty of exquisite dishes.
After you've filled your bellies, pick one of the city's many bars for a cocktail to remember. Plenty of them are pitched on rooftops, too, so you'll have a phenomenal panorama of Singapore to drink to. Singapore has the highest number of bars listed in Asia's 50 Best Bars 2021 and incredibly has 49 Michelin-stared establishments, including one street food stall.
Here are ten of our favourites for starters…
Jigger & Pony
Jigger and Pony can be found at the Amara hotel, it has a great vibe to go with the latest Menuzine, A Decent Menu. With over cocktails to choose from, you have plenty of time to relax and connect with old and new friends.  You will be sure to take away Pony Bottled Cocktails to enjoy back in your room on the rest of your visit to Singapore.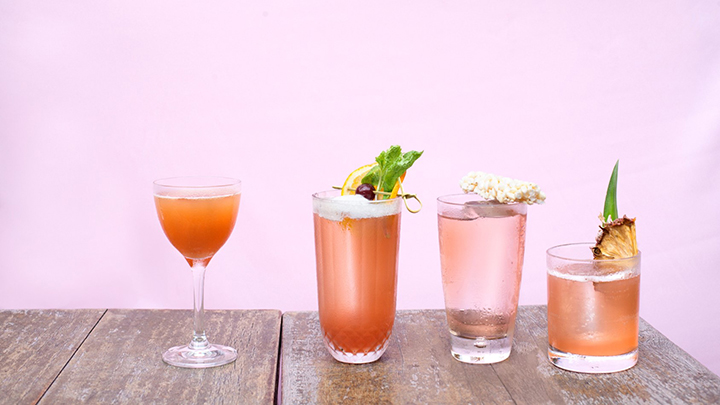 Manhattan
If you happen to be visiting Singapore on a Sunday, an epic adult-only brunch might be something to get booked into your itinerary. You will find the Golden Age of cocktails, an extremely talented team and some really amazing New York inspired food.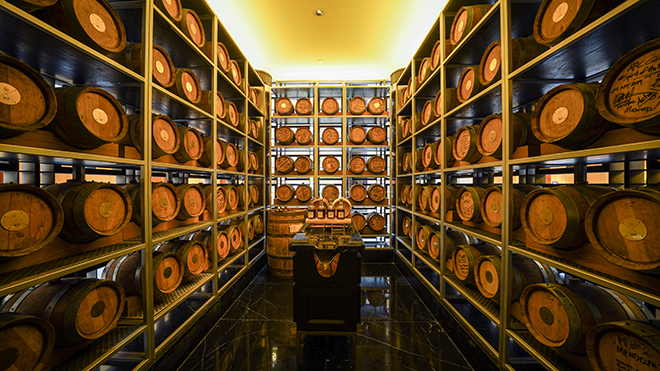 Atlas Bar
Consistently named as one of the world's best bars, a visit to Atlas is like stepping into the pages of The Great Gatsby, its interior dripping with gilded gold, deep copper and lush velvet – all hallmarks of magnificent art deco design. Its food and drink is as exquisite as the decor, its vast range of gin-based cocktails a speciality.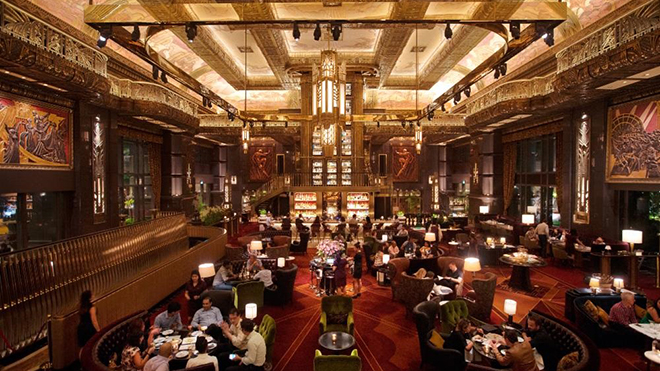 No Sleep Club
Seriously cool vibes can be found at No Sleep Club on Keong Saik Road, the all-day concept welcomes guests for coffee and snacks to Espresso Martinis and Wagyu tartare!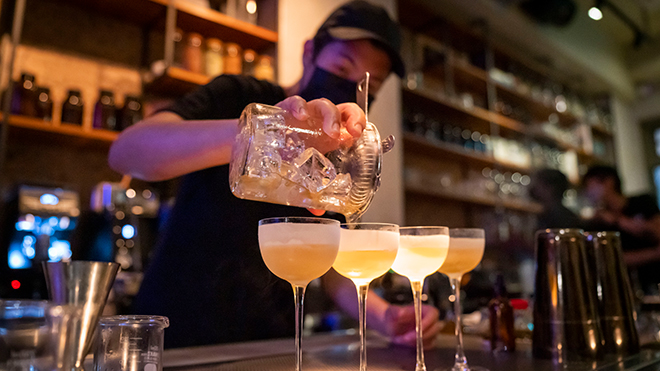 MO Bar
How could we not mention the Mandarin Oriental in Marina Square –  MO Bar, for some serious fun and serious cocktails using advanced scientific equipment. The views are incredible too from the fourth floor…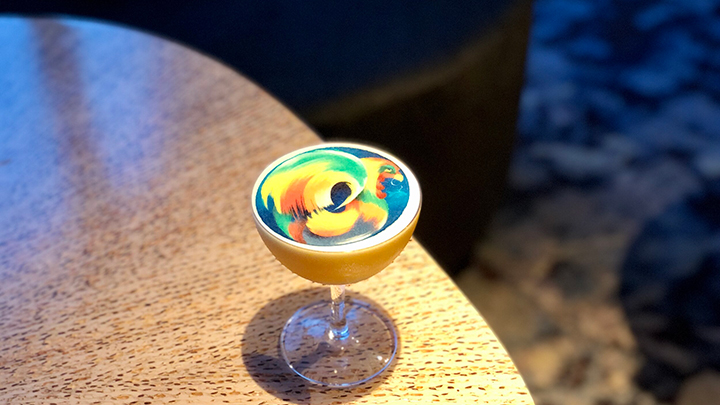 Pó at The Warehouse Hotel
Marrying the best of Singapore's food culture, Pó serves sumptuous Singaporean street food in a lovely restaurant setting. It's interactive as well, giving you the chance to learn how to make a popiah (a traditional spring roll), and don't leave without trying one of its incredible cocktails – the BB King is our favourite.
The Halia
Aptly placed within the Ginger Garden at Singapore's beautiful Botanic Gardens (Halia is Malay for ginger), this tranquil, open-air restaurant is perfect for a light lunch surrounded by nature. Even though the Botanic Gardens is one of the city's most popular attractions, you wouldn't know when you're lunching at The Halia.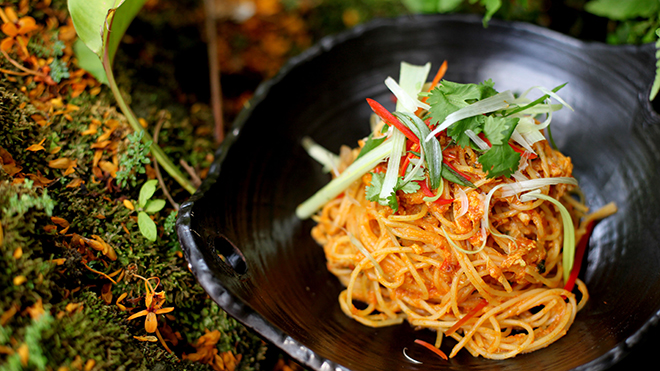 The Clifford Pier
Attached to The Fullerton Bay hotel, The Clifford Pier offers fine marina panoramas. Its unique location in an area where the Singapore's founding fathers first landed and hawker culture has been booming is reflected in its offerings, serving up fine Asian cuisine and also delicious western classics like afternoon tea.
Tippling Club
This restaurant and cocktail bar is open Mon- Sat (closed weds and sun) has a unique dining experience which is always playful, fresh and fun, all driven by Chef-owner Ryan Clift and his team.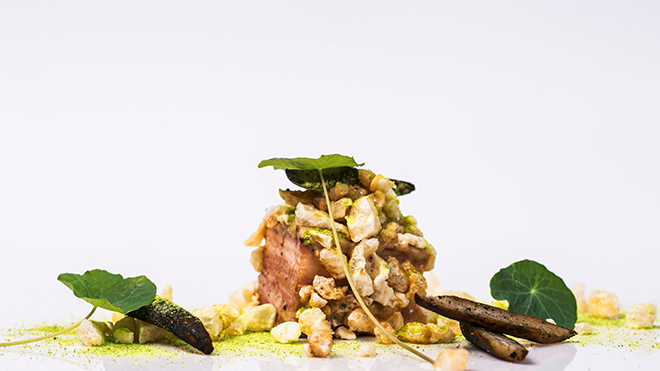 Candlenut
The world's first Michelin-starred Peranakan restaurant, Candlenut takes a contemporary yet authentic approach to traditional Straits-Chinese cuisine. The restaurant serves up refined Peranakan cuisine that embody the essence and complexities of traditional food, with savvy twists that lift the flavourful dishes to a different level. Helmed by chef Malcolm Lee–the first Singaporean recipient of the Miele Guide Scholarship, Candlenut is committed to continually create inspired and elevated Peranakan dishes using the freshest seasonal produce available.