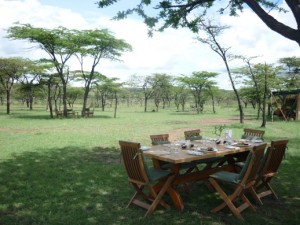 Recently I was lucky enough to travel over to Kenya for a tour of some of the conservancies and camps bordering the Mara. Within the same trip I headed down to the Chyulu Hills and then across to the stunning Kenyan coast.  This extensive tour made me aware that Kenya is a destination in itself, not simply a destination to spend a few nights in one single safari camp. If you want to experience a true authentic safari, meet some of the kindest and sweetest people in the world, view forests that look like they're from the land of the dinosaurs, and bathe your feet in the clearest of seas, go to Kenya.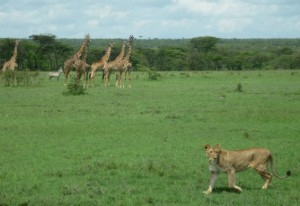 I would suggest that honeymooners start by flying in to the Olare Orak conservancy for a stay at the Kicheche Bush Camp. Run by an English couple, Darren and Emma, this stunning camp offers views across the plains and hills. With just 6 tents you are able to enjoy a really safari experience and the game viewing is incredible. During my stay we went on a guided walk up in to the hills one morning to look for tracks and observe the birdlife. We walked through herds of zebra whilst antelopes sprung past, and in the distance saw a cheetah with her cub playing in the long grasses. From Kicheche Bush you can also go on mobile safaris, which means that you go out with some guides, pitch a tent and sleep out in the bush for the night. Alternatively, spend your evenings warm in the communal mess having a glass of wine and enjoying some of the most wonderful food you can imagine. You will be woken in the morning with your choice of hot drink, the front half of your tent will be opened up and you can sit and warm up whilst watching and listening to the noises of Africa.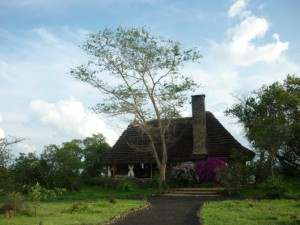 After your safari experience I would suggest heading down to the Chyulu Hills for a stay at Campi Ya Kanzi. To reach this property Sarah, your pilot, will fly you by private plane down to the Kenyan/Tanzanian border.  The flight takes about an hour and is a real experience in itself – you'll fly over Masai villages and extraordinary vast plains. Campi Ya Kanzi is run by an Italian family who are very close to the local people. Dining together in the evening is fascinating, and you will hear the most wonderful stories about the local land and Kenya itself – you can visit the local villages and schools in you wish. You must ask one of the guides to tell you all about their trip to New York to run the NY Marathon as a way of making money for the local communities. It's inspiring. The main house is built with huge grey stones, and in that sense almost reminded me of a ski chalet. The front is covered in purple flowers, and a decking area wraps around the outside. With a real log fire and hundreds of lanterns lighting your way every night this is a really romantic camp. One of the biggest pulls for me with Camp Ya Kanzi was the fact that you can go on so many walks – a must is a walk through the Cloud Forrest. Horse riding is also possible here and a wonderful way of going on safari and getting off the tracks. The rooms are a mixture of tent and a permanent structure, you have 3 walls but the front can be opened up where you have a deck and views across to Mount Kilimanjaro. With the Italian influences you are guaranteed fantastic food – I would return purely for their pasta dishes!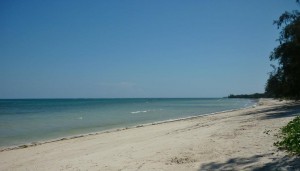 From Campi Ya Kanzi Sarah will happily fly you over to the Kenyan coast for a relaxing end to your trip. For honeymooners wanting to have a private, intimate end to their holiday I would recommend Msambweni House. This stunning property offers large suites or private villa style accommodation. Personally I loved the suites in the main house with their vast balconies and sea views. There is no restaurant at Msambweni, instead you will have your own table set up wherever you would like it – that could be by the pool, in your suite, on your balcony, in the gardens, wherever you wish. The beach is small but perfect with hammocks and sunbeds dotted around for lazy days. There is also a massage sala for those wanting a spot of pampering.  You can visit the local town and do a spot of shopping if you wish, but I could can pretty much guarantee you will spend your days enjoying sun and watching the monkeys playing in the gardens.
Kenya has something for everyone, and although this would be my ideal mix there are lots of alternatives out there.  Give one of us a call to talk through the kind of experiences you are after, I promise we will be able to create you your own perfect Kenyan honeymoon.