So, you're planning a trip of a lifetime. You have your time booked off work; you've collected hundreds of brochures from travel agents; you know you want this to be a special holiday that will live on in your memory forever… But now what?
For a trip that is this important, planning ahead is crucial – the earlier you get everything organised, the more enjoyable the whole experience will be.
First things first, what do you want from this trip? Are you after some time down in the South Pacific, sunbathing and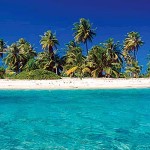 snorkelling? Or are you looking for more of a culture hit, elephant trekking or the bustling night markets of Thailand? Sit down with a glass of wine and really think about what you'd love to see in the world
Now that you have a bit more of an idea about what you're after, time to start narrowing down on the destinations. Before you set your heart on any given destination, you must check that it's the right time of year to visit that country – monsoon season could really detract from the relaxing fortnight of cocktails and beach time you had in mind!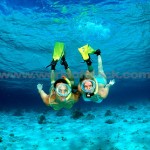 You now know what it is that you want to do, you've got the destination picked out….now time do a little more in depth research. The majority of long haul destinations either require a visa and/or vaccinations. Visas often take weeks if not months so make sure that you get this done in plenty of time. It's also probably worth printing a page of passport photos so that you don't need to keep on popping to the local chemist and using the photo booth when you're applying for visas!
Seeing your GP a couple of months before you travel will make sure that you have all the right vaccinations. Some countries require proof of your injections so do keep hold of your vaccine card that the doctor will give you afterwards. In some cases you need to take malaria tablets a few weeks before you go but getting advice ahead of time will ensure you are well prepared.
Obviously this is entirely up to the individual but I find guide books can be very helpful. It's not necessarily advisable to
take every word that's written in them as gospel because things such as restaurant reviews are completely subjective and can quickly become outdated. That said, they often give plenty of interesting historical, cultural and political background to the country you're visiting – information which is obviously won't become obsolete so quickly.
Everything is pretty much organised – visas, passports and you know all about the destination. From personal experience, when spending a long time in one country, it's really nice to read a book that is based there. Reading novels 'in context' will not only will it give you a completely different insight into the country; you will feel like you're right there with the characters, travelling alongside them.