It's safe to say we all deserve a bit of pampering to blow those lockdown cobwebs away. A tropical island escape like Constance Moofushi should do the trick, with its barefoot chic vibes, dreamy overwater villas and excellent diving opportunities. However, it's Moofushi's generous all-inclusive package which is the ultimate tonic we need right now and we don't just mean all of your meals and drinks throw in – this package really does mean all-inclusive. Intrigued to know a few of the perks (there are a lot of them) you get as part of Moofushi's all-inclusive package? Read on…
Cocktail o'clock
A lot of all-inclusive packages only include a limited selection of drinks. Moofushi's doesn't, it goes the whole hog. A large variety of premium beers and spirits are available but in addition to that you're granted premium access to its signature menu and plethora of cocktails. You can even pick from an impressive list of wines sourced from all across the world, while Champagne is also included during mealtimes. It's not only in its restaurants and bars you can quench your thirst – your mini-bar gets refilled on a daily basis, too.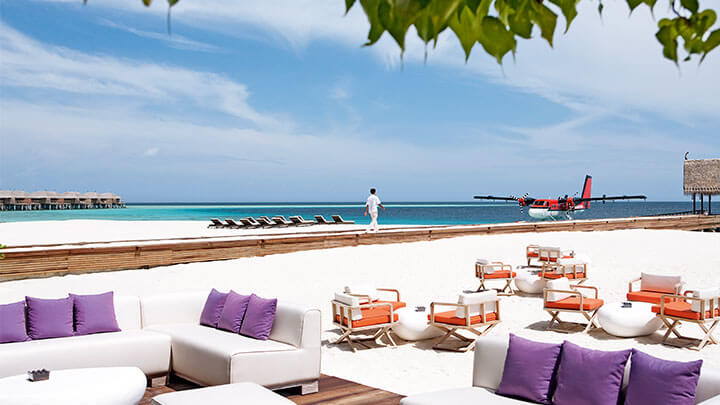 All-day ice-cream
Constance Moofushi has made everyone's dream come true: you can have as much ice-cream as you like, all day long. It's home-made, delicious and the flavours change on a daily basis, which just gives you an excuse to go there the next day and try a different flavour!
Anyone care for afternoon tea?
If you fancy a splash of Britishness during your holiday in the Maldives, then we have good news for you: Moofushi's all-inclusive package includes a daily afternoon tea. Enjoy fruit sticks, sandwiches, macarons and cakes by the pool under a sunny Maldivian sky, along with a glass of bubbles!
Water sports galore
If you get itchy feet while relaxing in your villa or on the beach, then there are a wealth of water sports you can dive into. Snorkelling equipment is provided so you can explore one of the finest underwater worlds in the Maldives but if you want a more in-depth discovery of its kaleidoscopic coral reef then you can book a guided snorkelling excursion, too. Above the surface, you can select a boat excursion of your choice to enjoy during your stay, whether that's a dolphin-spotting trip or a sunset cruise.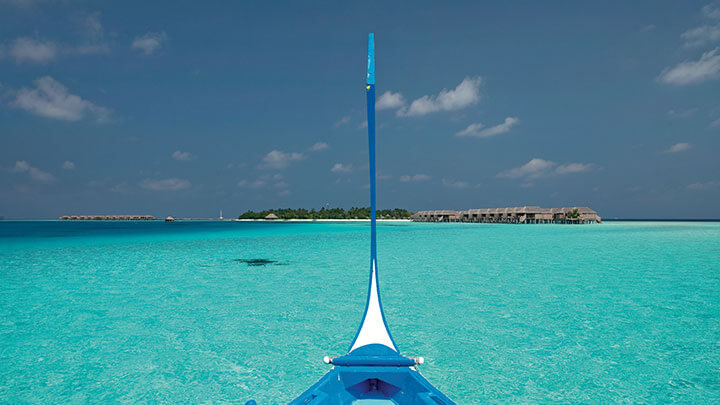 There are plenty more perks where they came from on Constance Moofushi's all-inclusive plan. You certainly won't be bored or hungry!