Azura boutique retreats really stood out to me when I was researching their hotels in Tanzania and Mozambique. Their ethos on the environment and supporting the local community is a very special and important mentality they hold. When researching the hotels I could really see this approach stemming right through their boutique retreats. For example, a host will greet and look after the guests throughout their stay and share their knowledge of the area or island. Azura seems like a very personal place to stay which breaths character and uniqueness. It is a retreat in which you will be known personally and not just one of the many staying. An added bonus with choosing Azura retreats is that you can fly from Selous to Quilalea in a day with a change over in Pemba, making this a perfect holiday combining both island and bush life.
Azura Benguerra Island, Mozambique: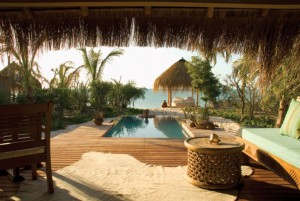 Azura Benguerra Island has so much to offer but also is a unique place to escape to and relax in the most stunning setting. With just 20 villas on the island, to stay there would be a truly incredible experience. The island offers endless places to wine and dine in various locations, including some meals which are 100m out to sea but at low tide this is a perfect spot to try the fresh tastes of Mozambique. A must do on the island which Azura offers is a guided local island hop. This includes a special snorkelling experience in which you swim the sea with the hugely diverse sea life, a private beach picnic and a chance to explore the beautiful scenery. Azura Benguerra is the ideal balance between luxury and rustic and is certainly not lacking character and things to do.
Azura Quilalea Island: Mozambique: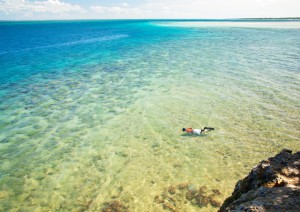 Azura Quilalea is complete island heaven. Quilalea is an uninhabited island which boasts panoramic views of turquoise waters and privacy. The island is also surrounded by rich sea life which makes it a diver's bliss and is unique in that you can dive straight from the shore with a beautiful reef right on your doorstop. It has 17 dive sites to choose from so one is spoilt for choice. Aside from diving and snorkelling the island offers a magical environment in which to relax. There are numerous giant baobab trees which are the perfect place to unwind beneath in a hammock or alternatively have a candlelit dinner below. Azura Quilalea is full of undiscovered adventures and has endless potential for extraordinary memories to be made. If you are looking to fully immerse yourself in island life then Quilalea is the place for you.
Azura Selous game reserve: Tanzania: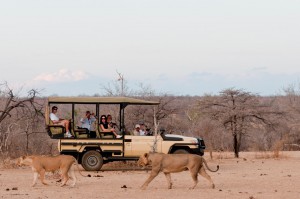 Azura Selous retreat is the ideal place to explore and be apart of nature with your family, friends or partner. Azura is located right on the river; the river is also a crossing point for the hippos, making the combination of the sound of the river and hippos a comforting soundtrack during ones stay. There are so many activities on offer, including safaris, in open side cars for better viewing, white tiger fishing in the river and some may just want to unwind by their private pool and indulge in one of the many spa treatments. Two very special occasions at Azura Selous which can be arranged are a night safari and a dinner out in the bush which gives guests an opportunity to experience something different. The combination of seeing the wildlife and staying in Azura Selous is a recipe for an unforgettable holiday.
Do you know which Azura is for you? Contact us today to get your bespoke

Turquoise

quote