What can be more relaxing than visiting a spa and being pampered? Nothing … Except visiting one of these spas in the South Pacific that take pampering to the next level! The stunning loca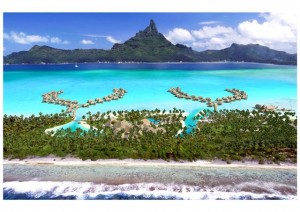 tions, stylish designs and organic local treatments put the spas in the South Pacific amongst the best in the world.
Thalasso's Deep Ocean Spa, Intercontinental Bora Bora – Tahiti
Idyllically nestled between the crystal clear waters of the lagoon and the deep blue of the ocean, lies Thalasso's Deep Ocean Spa, a revitalising haven offering sensuous treatments that aren't used anywhere else in the world. The Deep Ocean Spa in Bora Bora is the first thalassotherapy centre in the South Pacific and is also the only spa in the world to draw water from the Pacific Ocean at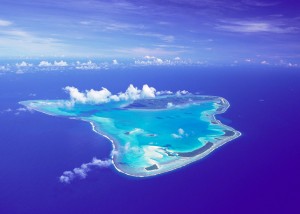 depths of over 900 metres to use in natural, organic treatments to prompt recuperation of 'unrivalled intensity'.
Pacific Resort Aitutaki – The Cook Islands
The Tiare Spa at the Pacific Resort Aitutaki is renowned for the feeling of privacy and intimacy that encompasses it. Spa Therapists will assess your skincare needs and create an entirely individual massage programme for you. The Tiare Spa pride themselves on being able to customise, tailor and design a treatment that best suits the requirements of your skin.
Ratua Private Island – Vanuatu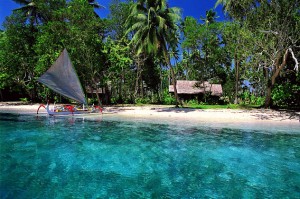 The words modern, luxurious and calming spring to mind when describing Vanuatu's new overwater spa at Ratua Private Island. Built only recently, the 900 square foot spa has an Indonesian style that has been carried through from the resort. The specially trained spa staff use only locally sourced organic products to ensure ultimate relaxation and rejuvenation. Its overwater position accentuates the privacy and the seclusion that the spa so kindly offers.
Yasawa Island Resort & Spa – Fiji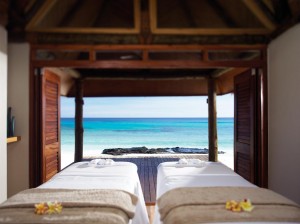 Beautifully positioned just metres away from the water's edge, is the Baravi Spa at Yasawa Island Resort & Spa in Fiji. The spa is blissfully private being situated on the beachfront and the serenity of the setting makes the spa all the more relaxing. Yasawa now offers beach massages so that spa-goers can feel at one with the elements with the soft white sand beneath them and the turquoise waters only inches away. Baravi's signature massage is performed by two synchronized therapists who work in time with the sound and the rhythm of the waves. Could anything be quite so soothing?