New Zealand voted the worlds third best place to live by Telegraph readers
Over the past year the Telegraph has been gathering reader votes for the top ten places to live across the globe. I was very excited to read this morning that New Zealand's North Island came in third. Out of the North island,Waiheke Island and Whakatane was mentioned. Whakatane is where I grew up and my favourite place to stay near Auckland is Waiheke Island! New Zealand is a stunning destination for travellers of any age looking to explore the great outdoors, enjoy great food and wine as well as stunning scenery and boutique accommodation.  We are very proud of our portfolio of stunning properties available to our clients here at Turquoise.
The Island of Waiheke is a very popular destination for holiday makers and honeymooners alike seeking some winter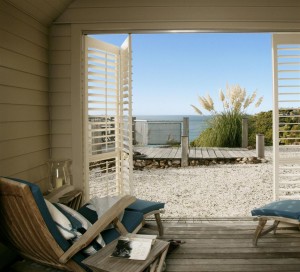 sun and refuge from the cold dark days back home. One of our favourite properties here is The Boatshed just a 35 minute ferry ride across the beautiful Hauraki Gulf fromAuckland. The Boatshed enjoys an elevated position overlooking Oneroa Bay and is only a few minutes from the beach, whilst the cafés and shops in nearby Oneroa village are only a ten minute walk away. Choose between the three traditional Boatshed Suites which boast magnificent views over the bay, the unique three-storey Lighthouse Suite which enjoys pride of place with panoramic views (complete with telescope) from the top floor lounge and first floor bedroom – or 'The Bridge' – located above the main building with extra privacy and wonderful elevated views across the bay. October 2009 sees the addition of two spacious Boatshed Bungalows and a Spa to the retreat's stable. Dining at the Boatshed is a 'must'. You will enjoy excellent cuisine served with fineNew Zealandwine in a relaxed setting. The menu showcases the local fresh, organic produce – with a special emphasis on succulent seafood. A picnic lunch for the beach can also be arranged.
F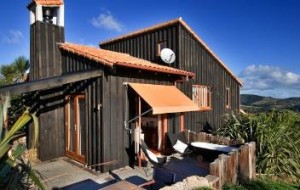 or a slightly different experience we absolutely love sending couples to The Loft at Cyprus Ridge. An intimate hideaway for two, The Loft at Cypress Ridge provides all you need for that relaxing island escape – an indulgent outdoor bath, home grown fruits to accompany your breakfast, fresh herbs and salad greens for the barbecue from the vegetable garden, an award-winning winery restaurant next door (just wander there and back through the olive groves) – and one of the island's prettiest beaches only a short, but steep 700 metre amble downhill! With big cosy sofas to sink into after a day exploring the island, an open fire to enjoy a wine in front of should the evening bring a soft coastal breeze, and a secluded patio to enjoy the fine views from as the sun sets – this designer studio pad encourages you to relax and unwind.
For more information on any of our New Zealand properties please drop me an email at [email protected] or call one of my colleagues on 01494 678400.