The thought of proposing during a romantic holiday away has long been a dream for many. Every perfect proposal destination deserves the ideal engagement ring to match, so why not make it extra special and couple that long-awaited dream destination with the perfect matching gemstone? Our friends at award-winning jewellers Rennie & Co have come up with their own guide on which gemstones go hand in hand with each proposal location…
Aquamarine – Maldives
What better destination in which to propose than the dreamy Maldives with a stunning aquamarine engagement ring from Rennie and Co? Aquamarine, the colour of the ocean's purest shades of blue calmness, is believed to be the romantic treasure of mermaids. Its tropical ocean blues effortlessly evoke images of landless skies and the waters below and its long connection with water and alluring oceans mean the aquamarine gemstone offers a breath of fresh air, a reminder of purity and the beauty of untainted nature.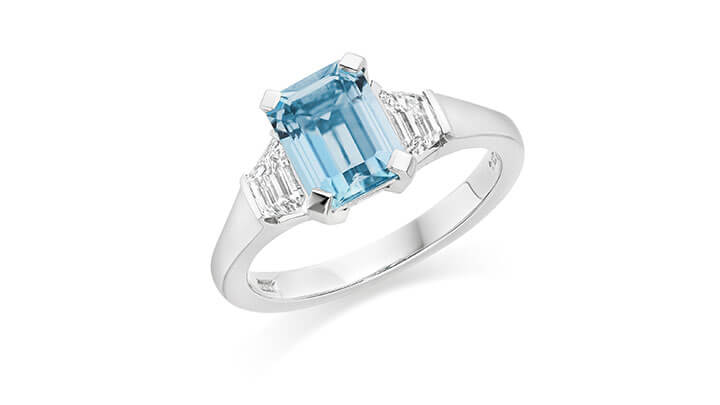 Peach sapphire – Bali
This radiant, serene gemstone, the natural peach sapphire, captures the glow of an enchanting, mystical sunset. When vibrant and rich colours fill the sky, painted with peachy pinks, oranges, warm reds and yellows, the peach sapphire is the perfect gem to propose with. Bursting with warmth, love and beautiful sunsets, there are few better places to propose with a peach sapphire than in Bali. This Indonesian island is a feast for the body, mind and spirit, mirroring this radiant gemstone. Sometimes a sunset is so perfect that it seems as if the balmy skies are painting a picture just for the two of you.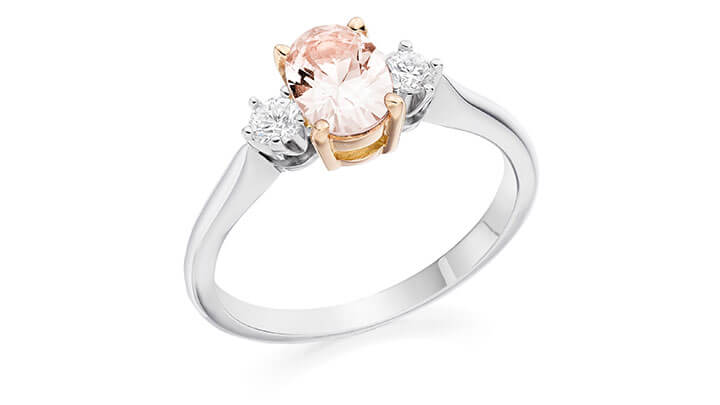 Diamond – New York City
Us experts at Rennie & Co are crazy about diamonds! Incredible stones have always been close to our heart. A breathtaking diamond ring evokes glamour and timeless elegance. They're most precious and enduring of all gemstones and their exquisite beauty, inner fire and unique physical qualities have made them prized above all other gems. Why not pop the question with one of our ravishing, sparkling diamond engagement rings in the captivating New York City? Perhaps at the top of the Empire State Building, amongst the iconic and exhilarating skyline. A proposal one will never forget!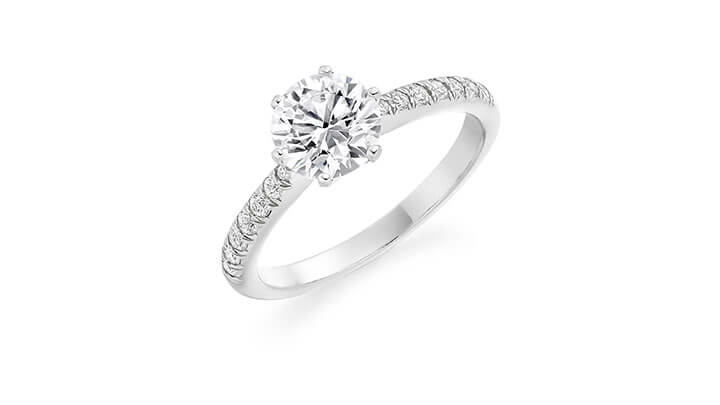 Blue sapphire – Sri Lanka
In Persian lore, the Earth was said to be balanced on top of an enormous sapphire, and its reflection gave the sky its beautiful blue colour. Believed to bring strength and harmony between lovers, the ancient Greeks and Romans claimed blue sapphires held mystical powers, gifting their loved ones wisdom and health. Dazzling blue and sophisticated, what better choice for your engagement ring? Sri Lanka is the spiritual home of the blue sapphire, both bursting with beauty and destined to be adored and truly loved. With its delightful people, exquisite beaches and wonderful wildlife, Sri Lanka is a true gem.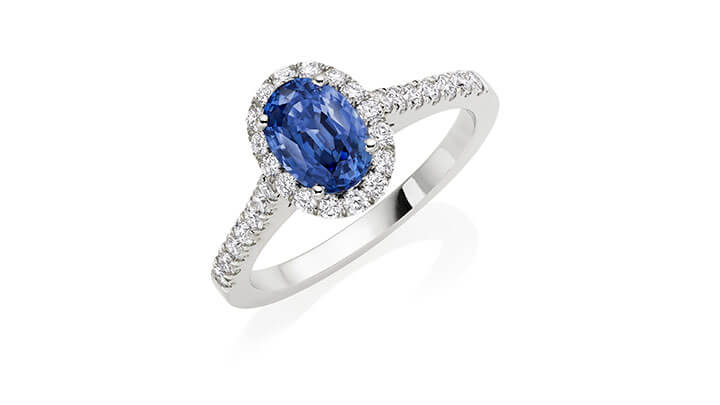 Ruby – Dubai
This gorgeous gemstone is adored for its exquisite red colour and incredible lustre. Combined with its striking good looks and bold colour, a ruby can be an eye-catching alternative to a more conventional diamond engagement ring. Representing love and happiness, this ravishing gem brings eternal love and passion into the life of your loved one, promoting vitality and wellness. Creating drama and utterly mesmerising, a ruby is an engagement ring to cherish. Bursting with charm and its year-round sunshine, Dubai and a ruby gemstone engagement ring come together like love and marriage. Rennie and Co couldn't think of a better love match!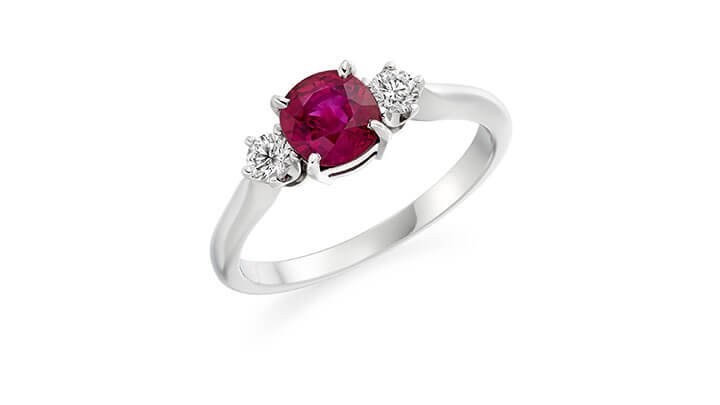 Emerald – Caribbean
Valued throughout history for their rich colour, emeralds are a beautiful and timeless choice for an engagement ring centre stone. Elegant and ravishing, an emerald holds an allure that captivates. Imagine a proposal to your love on one of the picturesque, magical Caribbean islands. The beauty of an emerald comes to mind, along with paddling in warm seas, sipping delicious cocktails, hand in hand. True heaven.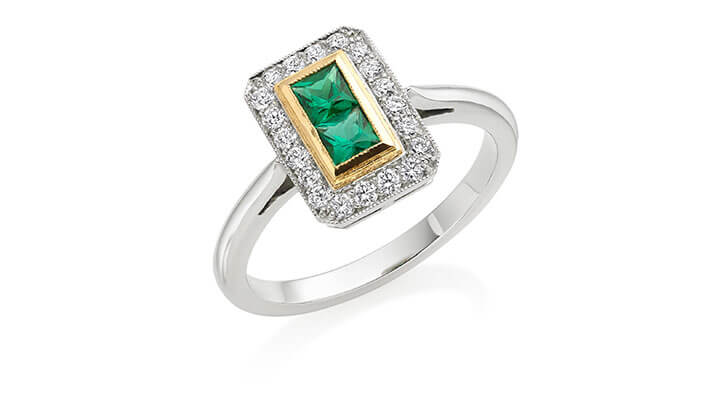 Yellow sapphire – Kenya & Tanzania
Bright and cheery, this zesty gemstone, the yellow sapphire, brings lightness and joy into your life. Often set in platinum to accentuate its stunning colour, yellow sapphires have become increasingly popular over the past few years and it's easy to see why! Delicate and pretty, they have the hues of fresh, delicious lemon tones, allowing the sparkle and radiance to dazzle through. Surprise your partner with a romantic Kenyan or Tanzanian safari proposal, embrace the adventure and sleep out under the twinkle of stars in the moonlit sky.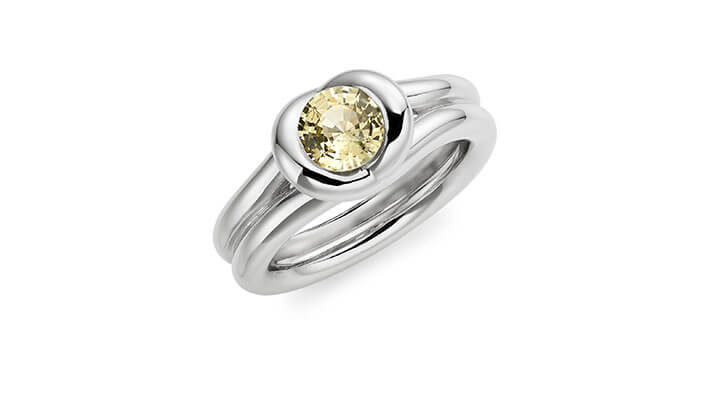 Teal sapphire – South Pacific islands
Add an elegant and distinctive look to your engagement ring with an ocean blueish-green teal sapphire. The mesmerising vigour of the deep South Pacific compliments this vibrant, sought after gemstone and it's the perfect reason to propose to the love of your life on one of the enchanting islands in the South Pacific. Choose between The Islands of Tahiti, Fiji, Bora Bora and the Cook Islands, all of which are surely the most romantic destinations in the world.
Rennie & Co are an award winning jewellers that specialise in beautiful handcrafted, bespoke engagement rings, wedding bands and diamond set jewellery. They offer an extensive collection of both classical and contemporary designs. Book an appointment at their Hatton Garden store.