2013 promises to be a very exciting year for the Turquoise team. More than ever we are focused on bringing you the very best service, experience and rates to ensure your holiday is an unforgettable & once in a lifetime experience… full of memories to last forever.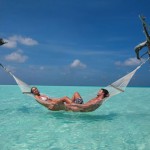 We remain the UK's top honeymoon operator and are extremely proud of our in house knowledge and the hotels, resorts and islands which we have in our portfolio. Our staff members travelled to more than 25 countries last year to ensure the hotels, resorts & islands we sell are of the highest quality and are personally given the Turquoise seal of approval. This year we will be introducing new destinations, exclusive offers and unbeatable savings…watch this space!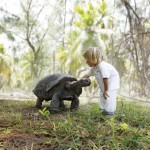 As a family run company, we understand the importance and necessity for parents to have a helping hand in planning any long haul holiday, so we are very excited to announce this year will see the launch of our first official family brochure. Available to you this springtime, our family collection will combine a multitude of destinations and handpicked resorts which we believe to be perfect for you and your family. A true friend and guide in brochure form, to make your holiday planning as simple and stress free as possible…a gift from our family to yours.
A few events for your diary;
26th January – Banyan Tree Honeymoon Event at Temperley London
Join us in Alice Temperley's brand new Bond Street store for an afternoon filled with fashion, travel and of course tea and scones! In conjunction with Banyan Tree hotels, Temperley London, Conde Nast Brides & Turquoise, the event is set to be the talk of the honeymoon calendar with the opportunity to win a dream honeymoon to Thailand! There will also be a host of Temperley treats and exclusive honeymoon offers. Sign up to our newsletter today (on the Turquoise homepage) to make sure you don't miss out on your invitation to the honeymoon event of the year!
8th – 10th February – Designer Wedding Show
If you're looking for a lovely day out full of wedding ideas and honeymoon inspiration, join us at the Designer Wedding Show in Battersea Park this February. A fabulous way to meet our specialists face to face and ask our team those burning honeymoon questions…where to go when? What to pack? How long is the flight? We are there to help you plan your dream honeymoon. For information about free tickets to the show, please email [email protected]
11th – 22nd February – Turquoise Honeymoon Sale
Our annual honeymoon sale runs for two weeks over Valentine's Day and always has our honeymoon specialists run off their feet! For two weeks only we bring you the opportunity to access exclusive and unbeatable offers to a selection of our top honeymoon picks… as well as a free gift from us to you to celebrate your honeymoon booking.
Wishing you a very Happy New Year, full of diamond rings and romantic adventures…sandcastles and beach Olympics…Campervan trips and once in a lifetime journeys…
Turquoise Holidays – travel with passion and imagination