Gone are the days where all inclusive holidays comprised of on tap slush puppies and deep fried buffets, screaming children and sun burnt Brits…we are now welcoming the dawn of a new 'luxury' all inclusive, where quality is no longer jeopardised by quantity.
Although the price tag is seemingly scary at first, the beauty of a five star all inclusive holiday is that from the moment you arrive till the moment you leave, you are truly at liberty to relax without the nagging worry of the final bill and whether you might need to leave the children behind to do the washing up for a few months, in order to cover the costs of the last weeks dinner and activities.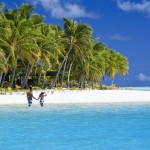 Honeymooners and couples love the flexibility of what time happy hour starts (…and finishes), and not needing to worry about the cost of drinking bubbly, on tap, for the duration of their stay. Premium all inclusive packages usually also include a range of activities and extras, day trips and in some cases spa treatments – these vary between properties so please do ask your consultant exactly what is included, as value for money in many cases is truly superb.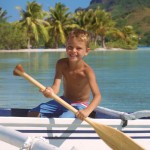 In particular for families, premium all inclusive packages are of great appeal and relieve the stress of forking out for ice creams every ten minutes because the last one was dropped on the floor…Mum and Dad can also have a holiday, not needing to worry about the cost of food and drink or day to day activities or the quality of what the kids are consuming. Each resort in our all-inclusive portfolio ensures quality brands and products alongside five star service, atmosphere and standards.
Turquoise's Top ten All Inclusive's
1. Constance Moofushi Resort – The Maldives – £1840pp View Hotel
2. Fundu Lagoon – Pemba Island – Zanzibar – from £1395pp View Hotel
3. The Body Holiday– St. Lucia – from £1325pp View Hotel
4. Baraza Resort & Spa – Zanzibar – from £1359pp View Hotel
5. Makanyane Safari Lodge – South Africa – from £1435pp (4 nights) View Hotel
6. Ol Donyo Lodge – Kenya  – from £3150pp View Hotel
7. Denis Island – The Seychelles – from £2910pp View Hotel
8. Song Saa Private Island – Cambodia – £2848pp View Hotel
9. Aranui Cruise – French Polynesia – £4450pp (14 nights) View More Information
10. BVI Sailing – British Virgin Islands – £2349pp (based on a family of 4) View More Information
* Prices quoted are per person for seven nights (unless stated otherwise), inclusive of drinks, meals, activities and some domestic transfers.  They do not include international flights unless stated. Please contact the Turquoise team today for further information and all inclusions.