Although couples can choose to take their honeymoon in thousands of different locations across the globe, they often choose a stunning white sand beach in a tropical location. There is something relaxing and stress-free about celebrating time as newlyweds in a coastal locale, but it helps to pick from one of the best destinations out there. If it is a luxury beach that you are after, you'll have plenty of options. Here are some of the top luxury honeymoon beach destinations from across the map.
The Sarojin: Khao Lak, Thailand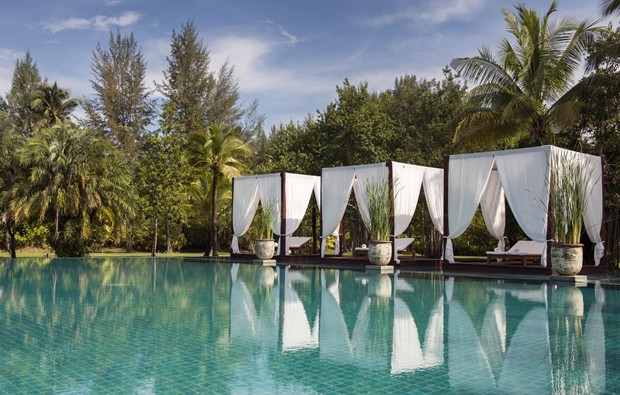 Thailand is far from a secret destination for honeymoons, but you will definitely appreciate those few luxury hotels and resorts that escape the busy tourist areas in the country. The Sarojin is almost over the top when it comes to service and amenities for guests, but you can't complain when you are relaxing in a private gazebo overlooking the water or dining on a private meal prepared for you by top Thai chefs.
Peter Island Resort and Spa: British Virgin Islands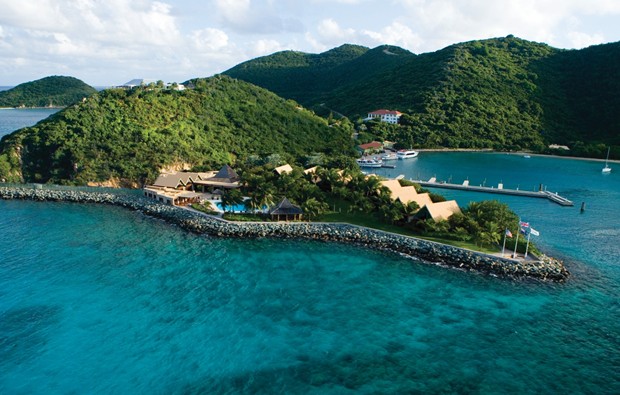 When couples are searching for a honeymoon destination that epitomises the word exclusive, nothing is a better choice than a private island. Thankfully, you don't have to be a billionaire to afford to stay at the Peter Islands Resort and Spa. This fabulous resort is located just a 20 minute jet-boat ride from the island of Tortola, which makes it accessible but secluded within the British Virgin Islands. You won't get busy clubs or bustling shopping malls full of other tourists, but you will get more than 1,800 acres to discover, lavish accommodation and secluded beaches with breathtaking scenery.
The Samaya Seminyak: Bali, Indonesia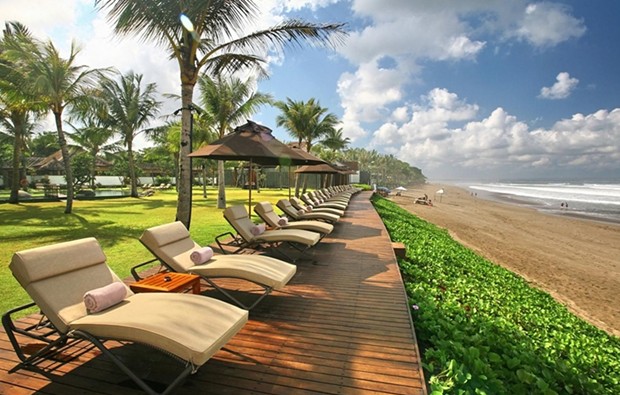 Bali offers staggeringly beautiful beaches, which makes it a natural fit for any couple enjoying their honeymoon. To really make the celebration special, The Samaya in Seminyak puts guests in the heart of the cultural hub in Bali. For chic surroundings, incredible international restaurants and even the occasional art gallery opening, this destination can't be beat. During the day, enjoy fresh fruit, amazing seafood and the gorgeous beaches, and by night you can experience all the culture and hip nightlife that the Seminyak is known for.
The Residence: Mauritius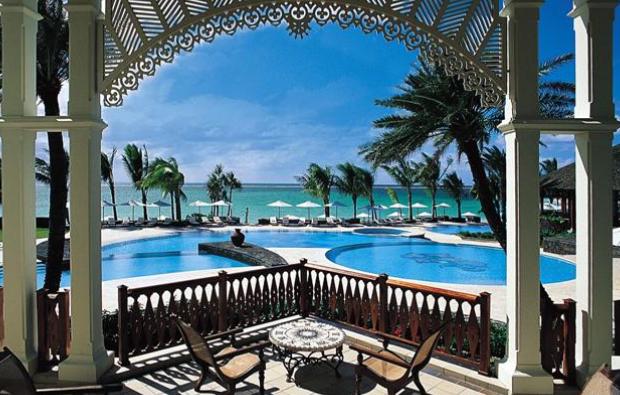 When elegance is what you are after for your beach honeymoon, the colonial grace and style of The Residence is the ultimate beach pick. This might not be a budget pick, but the luxury touches are well worth the expense. Imagine getting flown in via helicopter to a private landing pad on the property or even having the services of a private butler to take meal orders, deliver drinks and run you and your new partner a warm bubble bath after a long day of exploring Mauritius. Of course, the beach is definitely worth enjoying as well, and the white sand beaches on the eastern coast are often ranked as some of the best in the world.
Baraza Resort and Spa: Zanzibar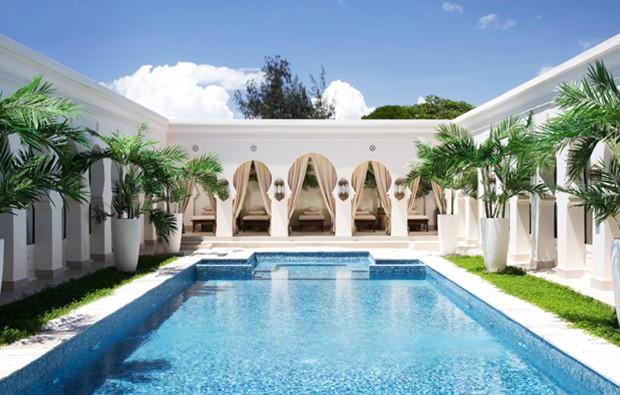 Africa is not the first place couples think of when it comes to luxury beach honeymoons, but Zanzibar is increasingly popular among upscale newlyweds who want something unique and truly unforgettable for their once in a lifetime celebration. Baraza Resort and Spa is an all-inclusive accommodation in Zanzibar, but it includes far more than the standard drinks and buffet meals. Along with champagne, cocktails, massages and yoga classes, couples will get to enjoy traditionally-decorated accommodation with a colonial touch, access to the beach just steps from the private suites and romantic private meals served right on the sandy shoreline for you and your loved one.
Hilton Bora Bora Nui Resort & Spa: Bora Bora, French Polynesia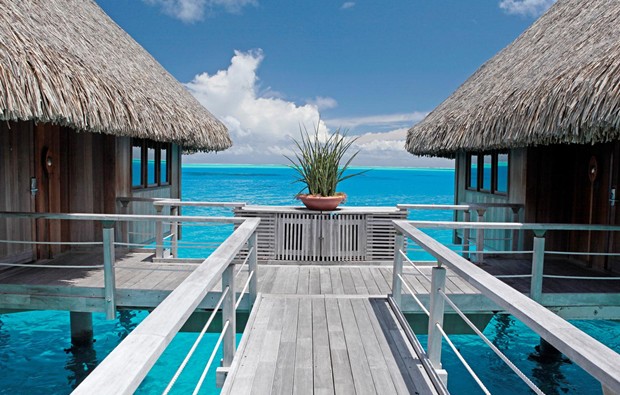 There is a reason that the overwater bungalows of Bora Bora are consistently ranked as the dream honeymoon accommodation for couples around the world. Imagine waking up to complete silence in a luxury bungalow that extends right over the bright blue water of the Pacific Ocean. At the Hilton Bora Bora Nui, couples will be able to enjoy a completely private bungalow accommodation, pristine underwater environments ideal for swimming, snorkelling and scuba-diving and even world-class chefs that prepare some of the freshest tropical ingredients that you can imagine. To really splurge on absolute luxury, this is a fabulous choice.
Rumours Luxury Villa & Spa: Raratonga, Cook Islands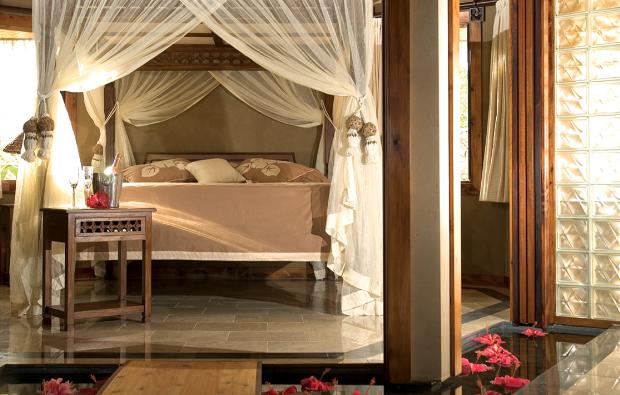 Nestled on one of the most beautiful of the Cook Islands is the Rumours Luxury Villa & Spa, a top pick for honeymooning couples who want to be pampered on this tropical getaway. Although the resort is right on the water and offers beach access to guests, you will also get stunning views of the lush mountains on Raratonga.
The hardest part about planning a beach honeymoon is picking from the many wonderful potential destinations. Whether you choose the Cook Islands, Zanzibar or anywhere in between, prepare for an amazing time that celebrates your love.