For those looking for a destination living a slower pace of life for your next family holiday, the Emirate of Oman offers a slightly less ostentatious, more authentic and untouched Arabic experience than neighbouring Emirate Dubai. Framed by the towering Hajar Mountains, a lush green south, golden desert and sparkling waters, Oman is still widely undiscovered and offers a perfect combination of sun soaking, adventure and rich Arabian culture. The bustling capital of Muscat's is home to an abundance of colourful souks, full of hidden treasures, from the finest silk and silverware to exquisite perfumes, you may even find the odd genie's lamp! Heading out to the coast, Oman's crystal-clear waters are a haven for divers, with a great variety of colourful sea life and for most of the year, great visibility and calm currents. A nature lovers paradise, whether you are staying in Muscat or in the glorious isolation of the Musandam Peninsula, there is a good chance of seeing hawksbill and green turtles around their nesting season in July – November.
View our Oman family  holiday ideas
Our top family hotels in Oman: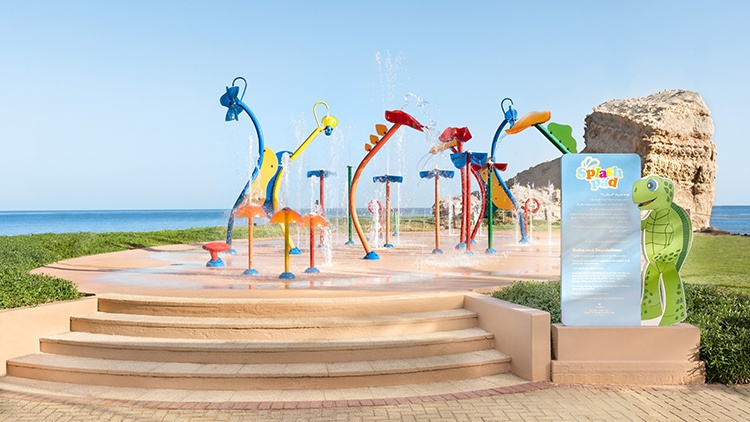 Shangri-La Barr Al Jissah Resort & Spa offers a wide variety of excursions from city and desert tours, dolphin watching, scuba diving, snorkelling trips and a range of non-motorised watersports. Children are extremely well catered for. Offering activities such as treasure hunts, henna painting and sand city competitions, little ones are sure to enjoy every minute of their time at the Cool Zone Kids Club! There is also a popular Adventure Zone for the entire family's entertainment and for those who prefer the water, head to Splashpad, a fun aquatic play area.
Please note this resort is currently closed but will reopen in June 2022.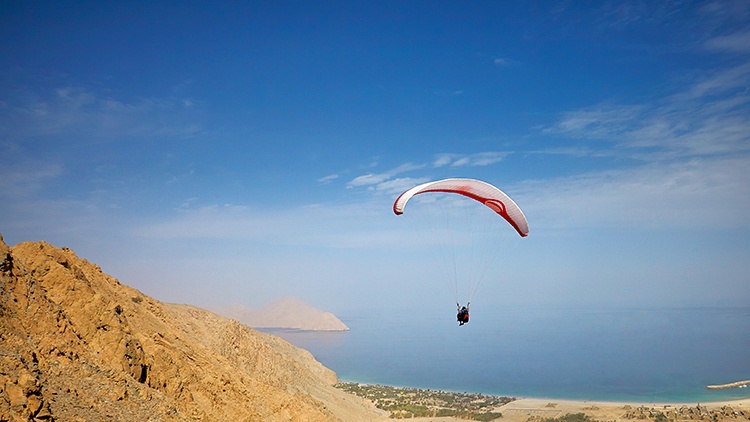 Six Senses Zighy Bay offers a kids club (Chaica's Club) for 4- 10 year olds which will keep them very amused. This resort is very suited for teenagers with adventure hikes, wadi swimming, canyoning or learning archery, raft building or abseiling. Everyone will enjoy movies under the stars at Cinema Paradiso.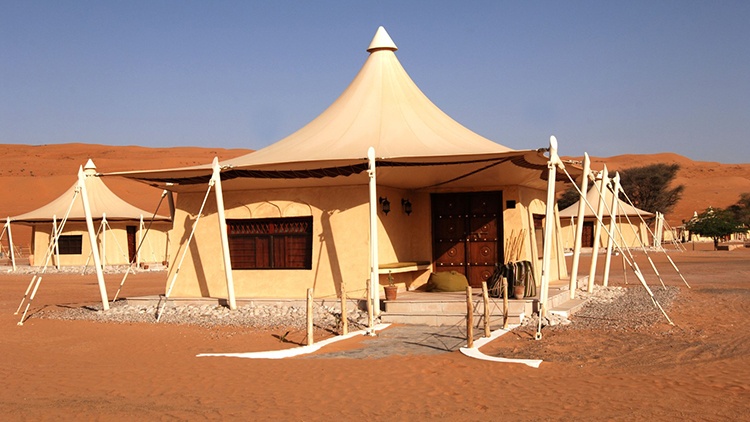 Desert Nights Camp has a choice of experiences to offer, from a sunset Camel Safari to 4×4 Dune bashing, it is all part of the adventure when enjoying an authentic experience in the desert. The camp consists of 30 individual tents with a Bedouin design.  Kids will love the barbecue dinners around the campfire.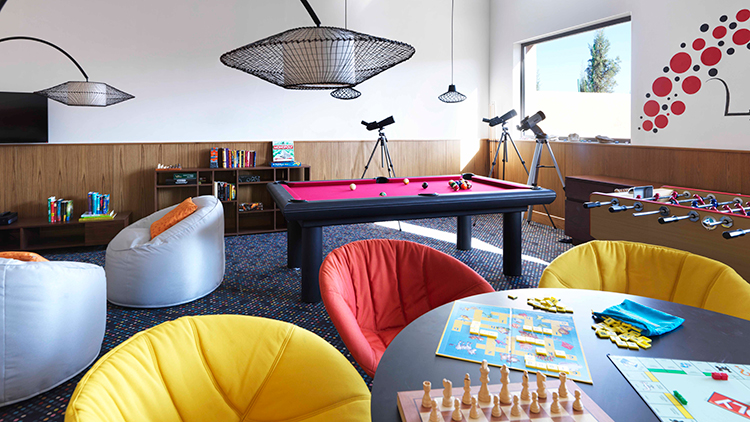 Kids will love the Jabal activity wall and Asfour Kids Club. Even the teens have their own Jabal Teens Club to keep them entertained for days.
When to go?
The best time to visit Oman is between September and May. June, July and August are particularly hot, but no hotter than Dubai. Rainfall varies according to the region but stays low throughout the year.
Good to know…
Oman offers a treasure trove of experiences for families. It's sunny, clean and safe, with very little crime, it is exceptionally friendly, with more than half the population speaking English.
Give us a call on 01494 678400 today to find out more.