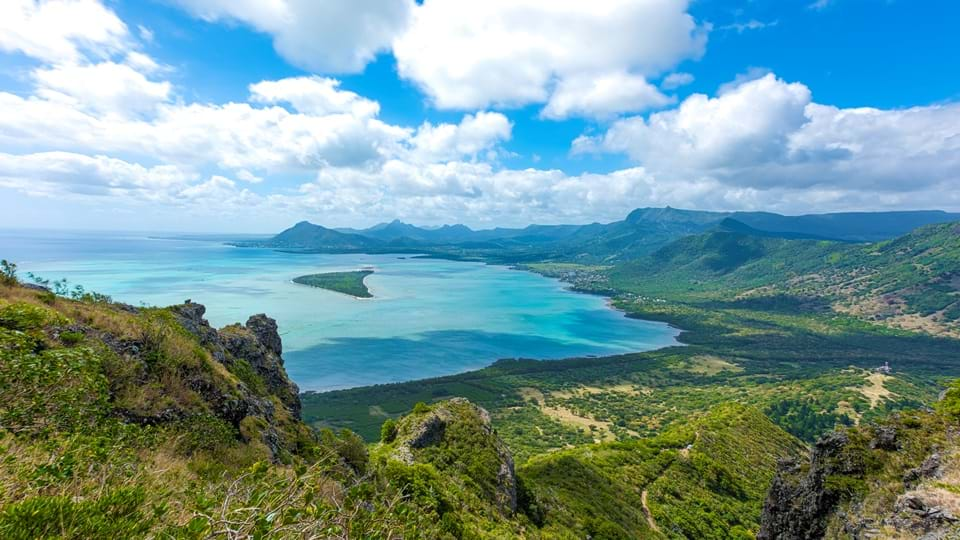 Discover Mauritius
Luxury Escapes. Amazing Savings. Expert Advice.
INDIAN OCEAN
Luxury Mauritius Holidays
Legendary American writer Mark Twain once wrote about a local who gave the impression that Mauritius was created first and then heaven was modelled on this gorgeous Indian Ocean island. With mile upon mile of palm-speckled sugar-white sand lapped by azure sea, the same applies today and Mauritius really does deserve its nickname as 'nirvana's blueprint'. A holiday to Mauritius has something for everyone – history, adventure, incredible marine life and postcard-perfect beaches. Whether you're on a honeymoon, family holiday or otherwise, it also boasts some of the best resorts in the Indian Ocean.
Here at Turquoise, we've been expertly crafting Mauritius packages since 2002. We've relaxed on every beach, hiked every trail and stayed in every room. We pride ourselves on providing expert advice, expert knowledge and faultless customer service. With just a six-and-a-half hour flight connecting the two, we can help you plan your own Mauritius holiday from Dubai, from choosing your seat on the plane to selecting the resort in the right part of the island for you. We'll arrange every little detail, so you can concentrate on Mauritius' tropical exoticism. Get in touch with our team of specialists to book your bespoke Mauritius package today. 
Amazing Savings
Mauritius Offers
Here is a selection of a few of our favourite Mauritius resorts – everything we do at Turquoise is tailor-made. If you have seen another hotel which you would like a price for or a different duration, please get in touch and we would be delighted to help!
Prices are based on travel in August 2021, supplements for other months may apply. International flights are not included but can be quoted on request. Please get in touch for a tailor-made itinerary.
Luxury Beach Escapes
Mauritius Accommodation
Essential Information
Mauritius Travel Guide
With direct flights connecting Dubai with Mauritius, getting to an exotic island escape is easier than you think. From the best things to do things you need to know before you go, here is our comprehensive travel guide to Mauritius.
Mauritius has two distinct seasons, with November to April marking its summer and May to October its winter. But we consider the island as a year-round destination, as both seasons have their advantages. Choosing the best time of year to visit Mauritius really does depend on what you're looking for from your holiday.
The peak summer season is hot and humid, with temperatures (especially on the coast) rising above 30°C. The summer does have a small risk of rain but they mostly exist in the form of short, sharp showers and actually help with clearing up the humidity. Cyclones occasionally occur during January and February but thanks to Mauritius' tiny size, they usually miss the island. In contrast, this time of the year offers the best visibility for divers (don't worry, it's fantastic the rest of the year, too). November to April is also the most popular time for visitors to flock to Dubai, so Mauritius is the ideal escape away from the city when it's at its busiest.
The winter is much cooler, with temperatures ranging from the mid to low-20s (degrees Celsius), and you'll find days are drier. Even though there are plenty of warm, sunny days, pack an extra layer for the cooler evenings. July and August are the most popular times to visit because of the school holidays and wealth of family-friendly hotels Mauritius has to offer. Both Eid al-Fitr (May) and Eid al-Adha (July) fall within Mauritius' winter, so you'd probably appreciate spending your annual leave on a Mauritian beach in cooler weather, instead of being in Dubai's heat at its peak. Moving to the tail end of the island's winter, September and October are still generally dry, with the temperature hotting up as the summer season nears.
Getting to the Seychelles from Dubai is simple. There are regular direct flights to the international airport in Mauritius and the flight will take around six and a half hours. Then, we'll arrange for a private road transfer to take you to your hotel.
If you are travelling for anywhere else in the Emirates, get in touch and we can discuss your flight options with you.
If you're either an Emirati or British passport holder, you don't need a visa to visit Mauritius. However, you will need six months validity on your passport from your departure date.
No vaccinations are currently recommended for Mauritius. If you're entering Mauritius from a Yellow Fever zone, possession of a valid Yellow Fever inoculation certificate is required.
However, as a result of the ongoing coronavirus pandemic, unless you are fully vaccinated you do currently need to present a negative Covid-19 PCR test on arrival in Mauritius, taken 3-7 days before arrival. You will then need to take another PCR test on arrival in Mauritius. Speak to a health professional for the most up-to-date travel health advice, as well as for information on booking a PCR test.
Capital: Port Louis
Currency: The currency is the Mauritian rupee, however Euros and US dollars are also accepted in most places.
Language: Strangely, Mauritius doesn't actually have an official language. French and English are widely spoken, however Mauritian Creole is seen as the native language.
Religion: Hinduism
Time zone: GMT +4
Mauritius has a collection of wonderful beaches and the clear, warm waters which lie off them offer excellent snorkelling and diving opportunities among the pastel-hued reefs. Boat trips provide other ways to enjoy the coastline, whether it's island-hopping, having lunch on a sandy islet or spying pods of dolphins.
On the island, the natural drama which explodes from Mauritius' lush interior is an adventure playground for walkers and mountain bikers. You'll be among lush rainforest, glimpse waterfalls and hike up mountains. There is plenty of culture to witness as well, with factories and distilleries producing the likes of rum, tea and sugar, while the Pamplemousses Botanical Gardens is just of many wonders you can see on the island. Hiring a driver guide is the best way to combine several different sights in one day, while being flexible and convenient.
Golf lovers will particularly adore Mauritius, with a wide choice of world-class courses that have been designed by top-level golfers such as Bernhard Langer and Ernie Els. The gorgeous surrounding scenery is an added bonus!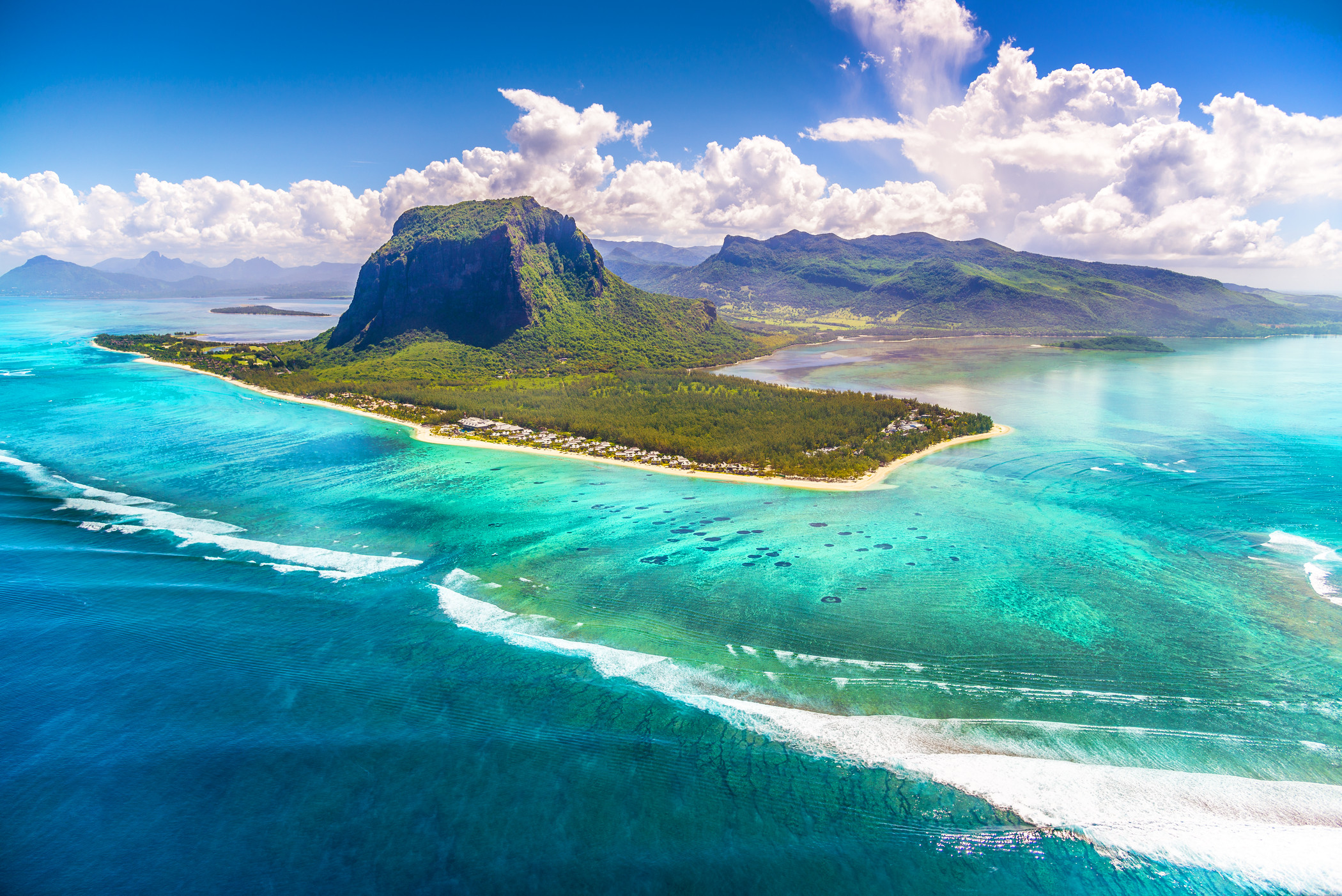 Discover the Magic of Mauritius
Interactive Map
Beyond its gorgeous beaches and tranquil waters, there's an abundance of things to do in Mauritius for both adults and children. Find them on our interactive map.
Mauritius Specialists
Meet The Team
We have nearly 20 years' experience in holidays to the Mauritius and every one of our specialists knows every hidden corner of the island, from which part is best for thrill-seekers to the area suited most to those who enjoy the quieter side of life. How is this possible? Well, we don't sell anywhere we haven't seen and our team try to experience as much as possible while they're staying at a resort, so they can help advise you on which resort might be best for you.
Stay in touch
Sign up to our newsletter for the latest news and offers
Cookies
Our website uses cookies. Click accept to receive all cookies or change your cookie settings. You can also view our Privacy Policy to understand more about how we use cookies.
Privacy Policy