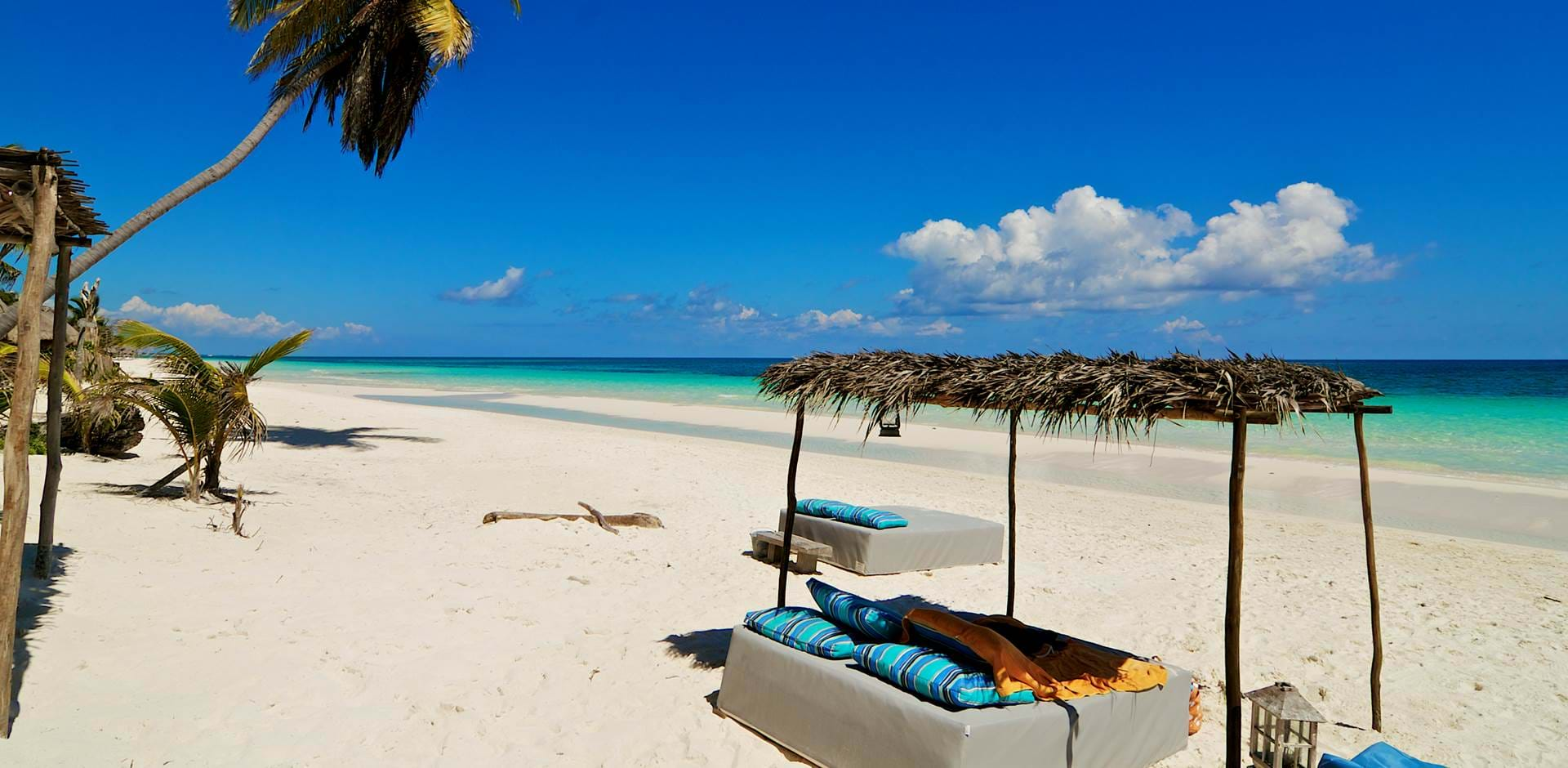 Overview
Holidays in the Riviera Maya, Mexico
Coruscant coral reefs
Ancient Maya ruins
Quiet stretches of sand
Cool off in a cenote
Occupying a sliver of the Yucatán Peninsula, the Riviera Maya is a tiny slice of Mexico where beaches, ancient ruins and watery worlds all jostle for the limelight. The fact such a bounty of wonders is squeezed into this coastal corridor forms much of its allure, but the fact it draws a fraction of the visitors that northerly neighbour Cancún attracts, is another great reason to consider it for a luxury holiday.
The Riviera Maya's entire length is one long stretch of powdery sand, lapped by turquoise waters harbouring untouched kaleidoscopic reefs. It's a collection of beaches that rival any across the country and one where groups of dolphins and whale sharks can be spotted a little further out to sea.
Inland, a wealth of pyramidal ruins lurk among the wild undergrowth, a legacy of the ancient Maya civilisation that has left its mark on the Mexican landscape. They're fascinating whether you're a history buff or not, and in truth, there's something for everyone along the Riviera Maya regardless. A number of eco theme parks are thrilling escapes for children, couples can enjoy the buzzing nightlife of the beach towns and its collection of cenotes (natural sinkholes) make for dreamy cooling spots. Bliss!
Experiences
Riviera Maya highlights
The most famous of Mexico's Maya ruins, Chichén Itzá is quite possibly the country's brightest jewel. Its impressive collection of stepped pyramids has been beautifully restored, harking back to when the legendary Maya dynasty ruled this region. Though it being named as one of the New7Wonders of the World in 2007 catapulted the pyramids into the tourist limelight, its popularity doesn't stop it from invoking those who visit with a sense of awe. Clap your hands in front of El Castillo temple and you'll get a chirping echo in return, said to be the sound of a sacred quetzal bird. Just a two-hour drive from the Riviera Maya, it's the perfect day trip – you're guaranteed to come back with goosebumps.
If you wish to cool off somewhere unique away from the beach, then you'll find plenty of answers here in the shape of cenotes. Natural sinkholes formed millennia ago by collapsed limestone bedrock, thousands of these gorgeous subterranean pools puncture the Yucatán's landscape. They can be discovered by visitors as either delightful surprises during jungle treks or on dedicated day trips. Each cenote is as Instagram-worthy as the next, dreamy spots characterised by gin-clear waters. With so many, it's hard to know where to start. We'd recommend Gran Cenote for its intriguing underwater stalactites, Ik Kil is gorgeously illuminated by a shaft of light and with Dos Ojos, you get two crystal-clear pools for the price of one.
Underwater riches to snorkel among aren't far away in the Riviera Maya; the Mesoamerican Barrier Reef System, second only in size to the Great Barrier Reef, lies just off its coast. Head to Cozumel for the huge orange corals of the Columbia Reef, while the beach town of Puerto Morelos is where the reef is closest to shore and snorkellers are only a short boat ride away from a marine kingdom filled with fire corals, stingrays and barracudas. For a real bucket-list travel experience, though, Akumal is famed as a feeding ground for green sea turtles, who swim here to feast on the sea grass that grows in the shallows.
No holiday to Mexico is complete without sampling its national drink. In the Riviera Maya, there's plenty of ways to do so, with many hotels and restaurants hosting tequila tasting experiences. It's the best way to learn more about the history of the agave-based drink, originally pioneered by the Aztecs, sampling several different varieties along the way.
The stunning UNESCO-protected tropical wilderness of Sian Ka'an Biosphere covers a third of Mexico's Caribbean coast – it's huge. It's a wild mix of mangroves, forest and flooded savannahs pocked with Maya ruins that are ripe for exploring. Spy everything including pumas, ocelots, jaguars and American crocodiles, as well as over 350 species of birds, including spoonbills and flamingos. If you're lucky, you might even spot the handfuls of spider and howler monkeys that hide within its trees – it's a true wildlife paradise.
Accommodation
Where to stay in the Riviera Maya
Far quieter than its neighbour Cancún, Mexico's Riviera Maya is a relaxing coastal stretch. Resorts along it are more like cocoons, where you only have the odd dolphin or shark for company among the glittering sea views and powder-soft sand.
PLAN YOUR HOLIDAY
Enquire Now
Top Mexico Riviera Maya Offers
View our top Mexico Riviera Maya offers here!
Weather
The best time to visit the Riviera Maya
The dry season in the Riviera Maya runs from December to April, while the rainy season is from May to November.
Hence its name, the dry season is your best bet for uninterrupted sunshine, where the temperatures average around 26°C. Showers do still occur but they are very infrequent.
Towards the end of the dry season, around May, the humidity and temperature start to rise. Between July and September, the humidity can be fierce while temperatures can top 30°C. June to November is the official Caribbean hurricane season and while the Yucatán Peninsula dodges many of the hurricanes that Caribbean islands can often encounter, storms (though rarely destructive) are not uncommon. On the flip side, whale sharks and dolphins appear off the coast of the peninsula from mid-May to mid-September.
Travel Guide
Riviera Maya travel essentials
Do I need any vaccinations for Mexico?
Hepatitis A, Typhoid, Polio and Tetanus-Diphtheria vaccinations are currently recommended. Mexico is regarded to have a risk of contracting the Zika virus. However, please consult your GP at least four to six weeks prior to travel for current advice.
What is the time difference between Mexico and the UK?
The time difference is GMT -5 hours.
How long is the flight to the Riviera Maya?
The flight time from London to Cancún is 10½ hours.
What is the currency in Mexico?
The currency is the Mexican peso.
Do I need a visa for a holiday in Mexico?
British passport holders don't need a visa to travel to Mexico.
Specialists
Meet our Riviera Maya specialists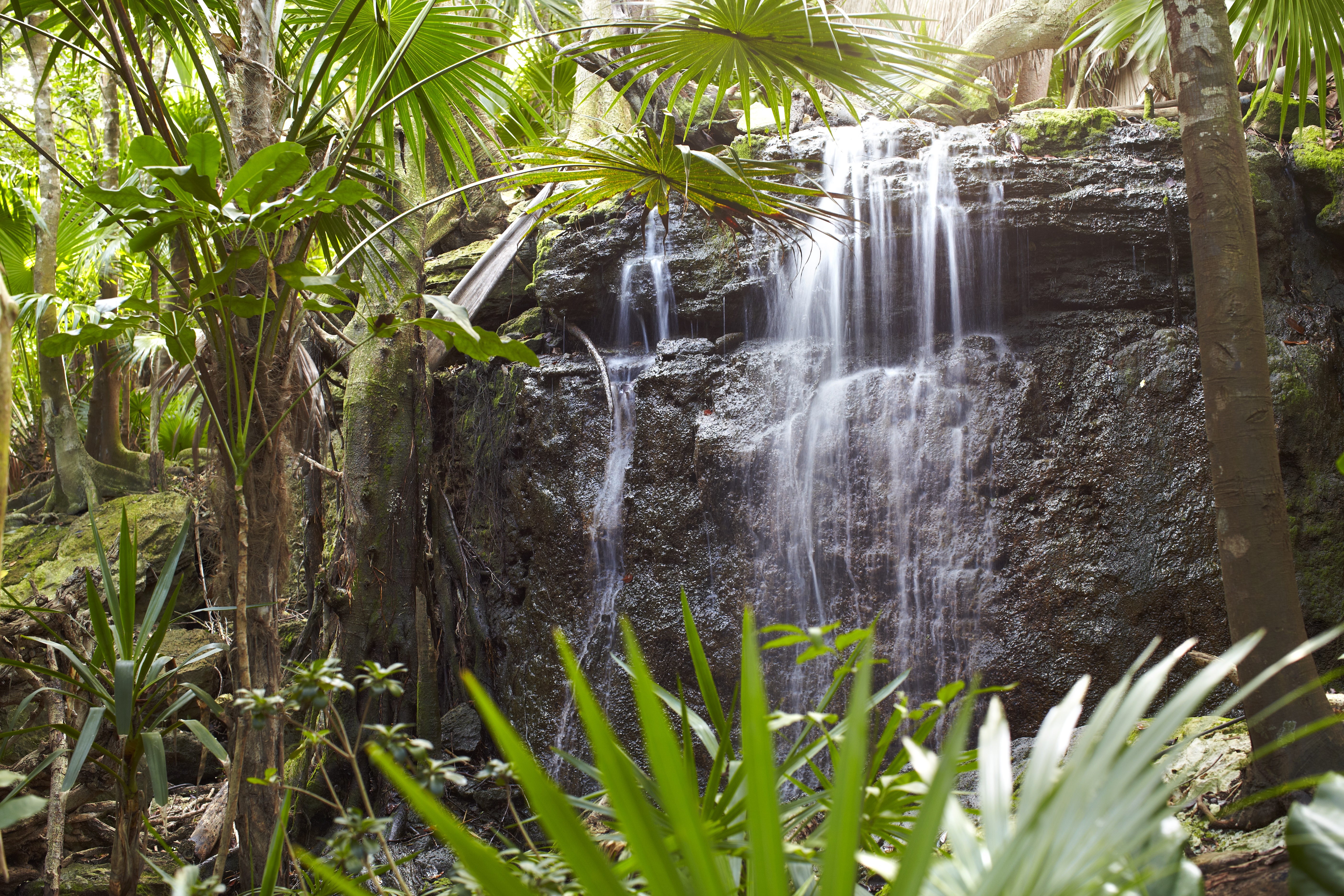 Riviera Maya inspiration
CANVAS
Head to our blog CANVAS for more inspiration, insider secrets and diaries from our team on the Riviera Maya.
Stay in touch
Sign up to our newsletter for the latest news and offers
Cookies
Our website uses cookies. Click accept to receive all cookies or change your cookie settings. You can also view our Privacy Policy to understand more about how we use cookies.
Privacy Policy